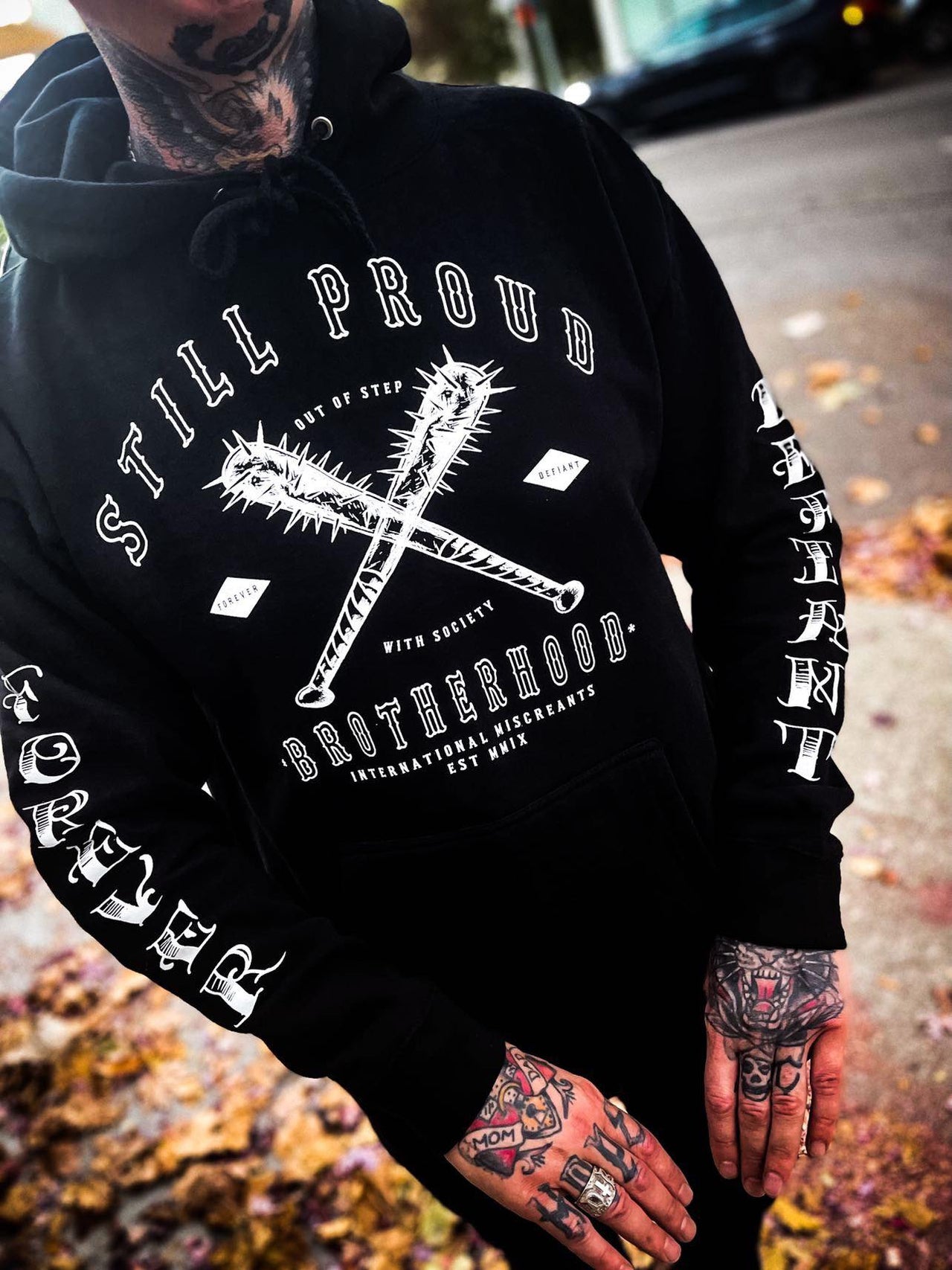 Ethos
Still Proud is a Tattoo-Inspired Clothing Brand based out of Maui, Hawaii.
What started as an outlet of expression in the Summer of 2009 has turned into a Worldwide movement of free-thinkers present day. With an "Against the grain" aesthetic weaving elements of Political Activism, Self-Empowerment & DIY Ethics, we seek to put out gear to inspire & empower the individual to "Think for themselves" in these turbulent times.
 We are much more than a "brand," we are a movement of social change!
Behind the Curtain
Back in 2008, I was sitting behind my computer desk at work one day tired & lost. The bands I had devoted many years singing in (H.T.T.F, Through the Worst, Palestine) were coming to an end & the sinking question of "what's next" had me shook! Subsequently, as a mid 20 something that had recently finished college & entered the work-force, I knew that there had to be something more to fulfillment than collecting a paycheck & working up the corporate ladder. Having had a taste of the corporate lifestyle, I knew that wasn't where my heart was so I began to explore where I could take my creativity. Clothing was always something that had been appealing to me, not in the sense of the appeal of fashion, but more of it being an empty canvas to convey something.
 And here I am over a decade later still on this crazy path!
 This company is a culmination of my outlook on culture. It is simply meant to Empower & Inspire. Still Proud is not for everyone, and I like it that way!-